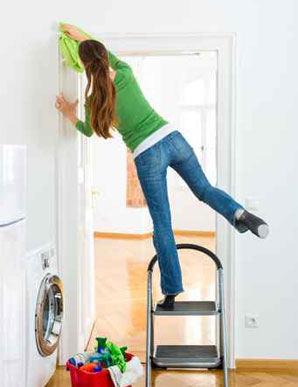 Personal accident Insurance
Allianz protects you against the consequences of personal accidents
Each year, 11 million people in France meet with personal accidents in France.
A bad fall, a burn, a bike accident, a traffic accident as a pedestrian, a dog bite, etc. 120,000 people suffer serious after-effects and 19,000 people pass away as a result. And in four out of five cases, the victim is the sole liable party.
Personal accidents may have heavy consequences :
Disrupted family life, reduced independence, long-term suffering, difficulty continuing a professional activity to the same degree
To cope with this issue: compensation of up to €1 million
Thanks to the Garantie des Accidents de la Vie contract, Allianz can compensate you for the consequences of a personal accident even when no one else is involved.
Compensation takes into account your personal situation and the loss you have sustained, (economic, physiological, suffering, etc.).
In the event of death, funeral costs and the economic and psychological impact on the family are considered.
Personal accident insurance in France: the cover
Solo Package
Family Package
Simple setup, no medical questionnaire, available up to 64 years old
Immediate coverage in France, EU and worldwide trips lasting less than 3 months
Speedy compensation (even if liability is still being decided)
Daily assistance from Mondial Assistance at the time of accident and afterwards
Cover available for participants in dangerous sports
Two levels of cover : select the disability threshold above which you wish to be covered
GAV Solo 25% (Level 1)
Premium*: 9.46 EUR p.m.
GAV Family 25% (Level 1)
Premium*: 17.79 EUR p.m.
Compensation with a 25% disability threshold e.g. loss of a hand, an arm, a leg or an eye
GAV Solo 5% (Level 2)
Premium*: 12.37 EUR p.m.
GAV Family 5% (Level 2) Premium*: 23.87 EUR p.m.
Compensation with a 5% disability threshold e.g. loss of a thumb, loss of use of a knee
The Allianz GAV Policy protects you:
At home : falls, burns, poisoning…
In the street : traffic accidents when you are a pedestrian or cyclist, assaults…
During your leisure activities : bathing, biking, walking…
In the event of a medical accident (surgical intervention including medical accidents etc.)
In natural disasters : floods, avalanches…
In the event of a technological accident : explosion in a factory…
* 2013 premium based on no participation in dangerous sports (underwater sports, aerial sports, mechanical sports for trials and competitions, and any amateur sports considered high level by a federation)
To set up cover, please email us with the following information : names, dates of birth of the persons to be insured, address. If anyone participates in dangerous sports, please advise so we can personalize the quote.